Take the next leap forward
All-new 7R & 8 Series Tractors
We worked with 1,000 customers from concept to finished product as we prepared to manufacture our new 7R and 8 Series Tractors. The result - more comfort, more power and more precision ag technology integration than ever before.
Series Tractors
230 to 410 engine hp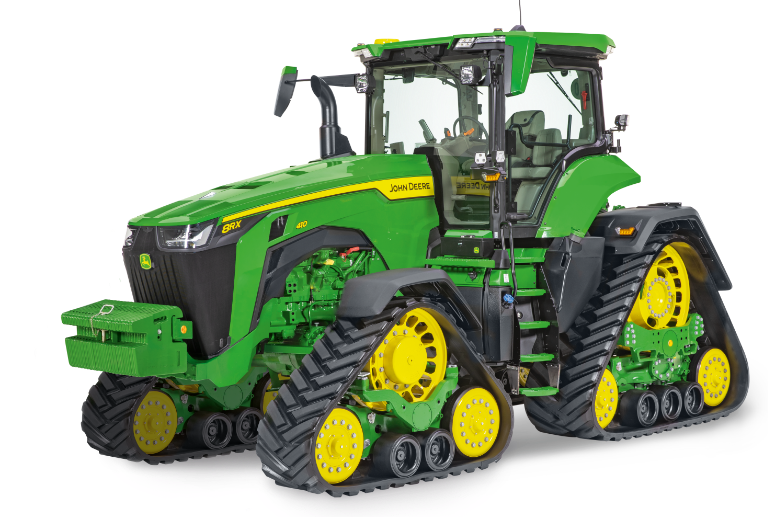 8R, 8RT, and 8RX Tractors
Introducing the new 8 Series Tractors: the four wheel 8R, two-track 8RT and all-new four-track 8RX. They're all built with more comfort and convenience thanks to a larger, more refined cab, plus there's added power and reliability too. Complete with technology integration, the 8 Series Tractors make it easy to take advantage of John Deere's industry leading precision ag solution resulting in increase yields, lower costs and improved efficiency. They're fully loaded, fully capable and - thanks to the most dependable dealer network in the industry - fully supported.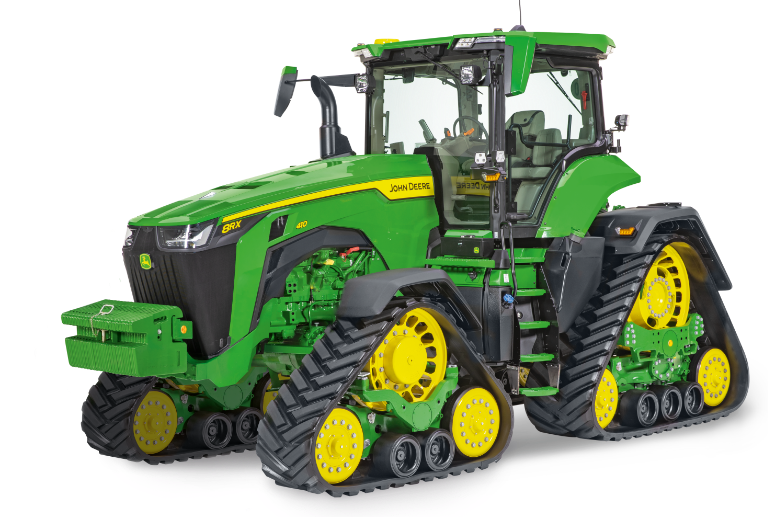 The new 8R
We've taken the most popular row-crop tractors and added more of what you want and need - choice, power, efficiency and comfort. With excellent turning capabilities and Independent Link Suspension™ you'll get an improved ride quality in all conditions.
The next level 8RT
The next leap forward in two-track tractors. By adding 40 extra horsepower to our top model, it delivers the straight-line pulling power and the traction and flotation you need to handle your toughest jobs. Our two-track design reduces ground pressure by up to 37 percent compared to wheel models, reducing soil compaction.
Game changing 8RX
The only fixed-frame four-track row-crop tractor on the market. The 8RX has four independent tracks and a four-post cab suspension to give you exceptional flotation, traction and ride quality. Plus it's outstanding pulling power means it can tackle any job thanks to the John Deere Power Tech™ 9.0 L engine.
Tractors
210 to 330 engine hp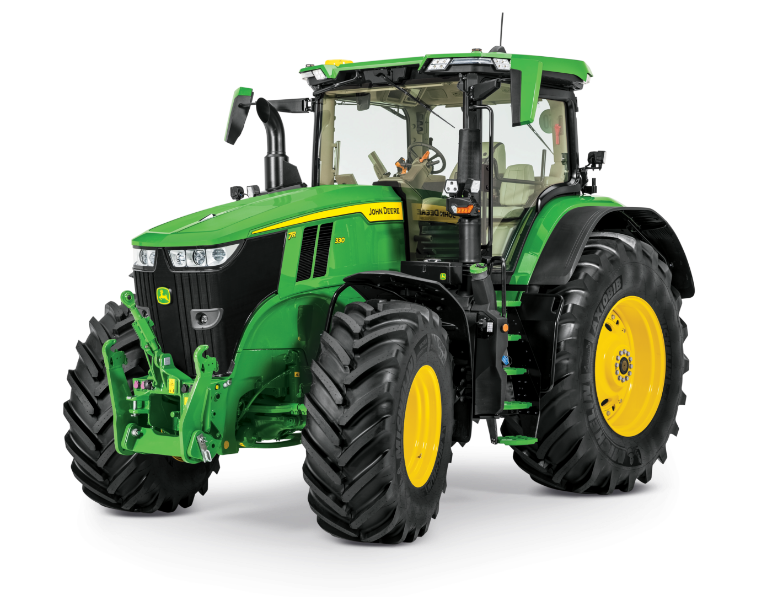 7R Tractors
Introducing the new 7R Tractors, now available in seven models for the versatility and power options you need for any farming operation. Developed with input from 1,000 customers and designed to offer more comfort, convenience and power. Plus there's added reliability, backed by an extended 5-year/4,000 hours limited engine and powertrain warranty*. What's more, completely integrated precision ag technology helps increase efficiency of every job. Capable, reliable and supported by John Deere's leading dealer network to keep your operation moving forward.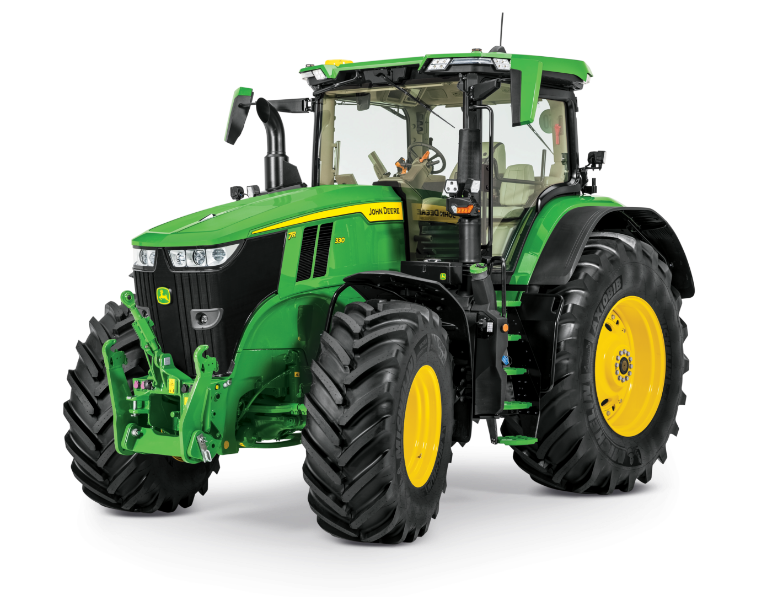 All-new larger cabs
Select from three packages so your cab works the way you work. Features include a new ergonomic seat, Generation 4 CommandCenter™ Display, improved suspension, and more.
e23™ PowerShift Transmission
Meet the demands of whatever conditions are thrown your way - and save on fuel costs - with three operating modes: Auto, Custom, and Manual.
Integrated intelligence built in
CommandPRO™ - Experience seamless control of your tractor and implements in the palm of your hand. Eleven configurable buttons keep you in command of your operation.
StarFire™ 6000 Receiver - Faster planting, better accuracy, ultimate precision.
JDLink™ - See where your machines are, what they're doing, and how they're performing with industry leading JDLink.
AutoTrac™ - Enjoy hands-free turns and reduced overlap, all while maximising inputs and reducing fatigue.
See how we put the 7R & 8 Series to work
Nothing has your back like
John Deere Connected Support™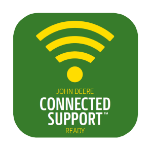 John Deere Connected Support
Industry leading tools to maximise uptime
The new 7R and 8 Series Tractors come Connected Support ready. Exclusive to John Deere customers, you can be confident your dealer will be there to support you and your equipment when you need it most to maximise your uptime.