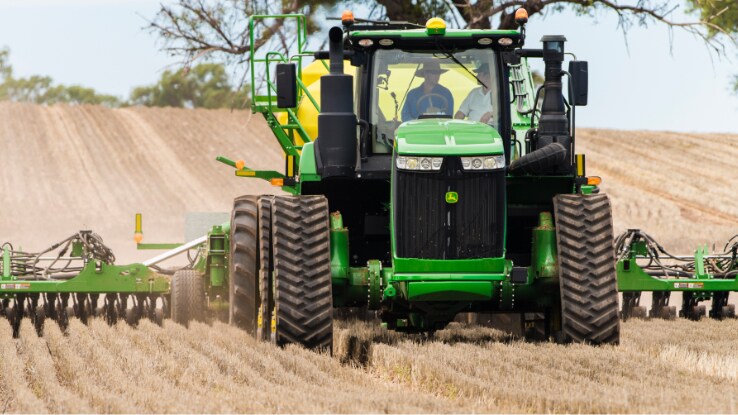 Machine Positioning
AutoTrac™ enables you to travel the most optimal pass in the paddock reducing compaction and operator fatigue to give a much improved operating experience.
AutoTrac uses GPS to accurately achieve repeatability in-season or long term. When used with RTK you can get a level of accuracy to within 2 cm.
Available in a variety of width and spacing options to suit your CTF and row crop operations.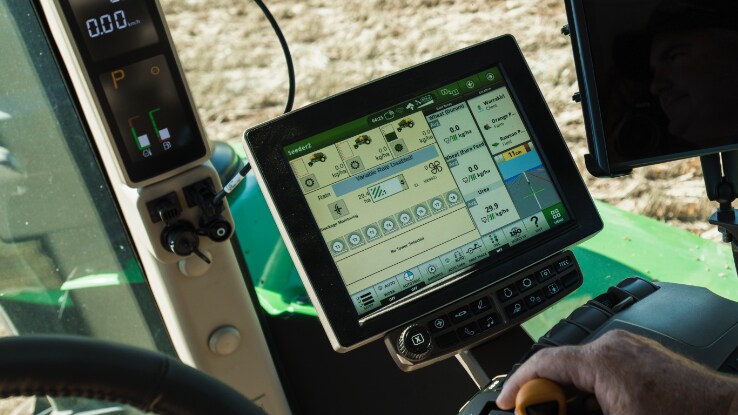 Machine Control
The simple and intuitive interface of our 4600 Command Center gives you a uniform look and feel across your small grains machines. This makes it easy and seamless to go from one machine to another, while operators only have to learn one simple system.
AutoTrac Turn Automation reduces operator fatigue and lets you focus on the quality of the job meaning less chance of error and a much more precise job. Operators will also see increased productivity through faster, more efficient and smoother end turns.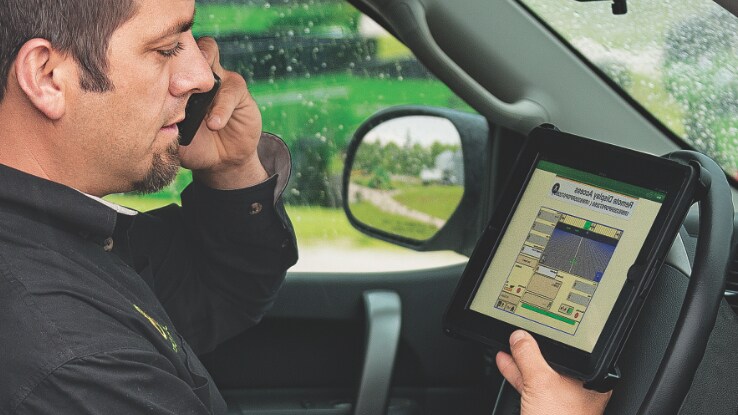 Farm Data & Support
JDLink™ Connect lets you manage operators and track machine performance from anywhere. See the locations of your machines, the ground they have covered and their performance throughout the day.
Operations Center gives you a complete picture of your operation and enables you to share data, prescriptions, maps, guidance lines and more between machines.
3 m controlled traffic 9RX Narrow
Our newest addition to the 9RX Family with 3 metre track spacing, narrower tracks and a smaller footprint. Designed to provide controlled traffic farmers the ability to cover more hectares per day with improved controlled traffic capabilities, more horsepower, the latest advances in engine technology and enhanced flotation along with plenty of ground-gripping traction.
No other tractor manufacturer offers controlled traffic farmers so many choices in high-horsepower tractors with 420, 475 or 520 hp models available to handle high speed planters, nutrient application bars, large grain carts and other high-horsepower needs.
Explore the 9RX Narrow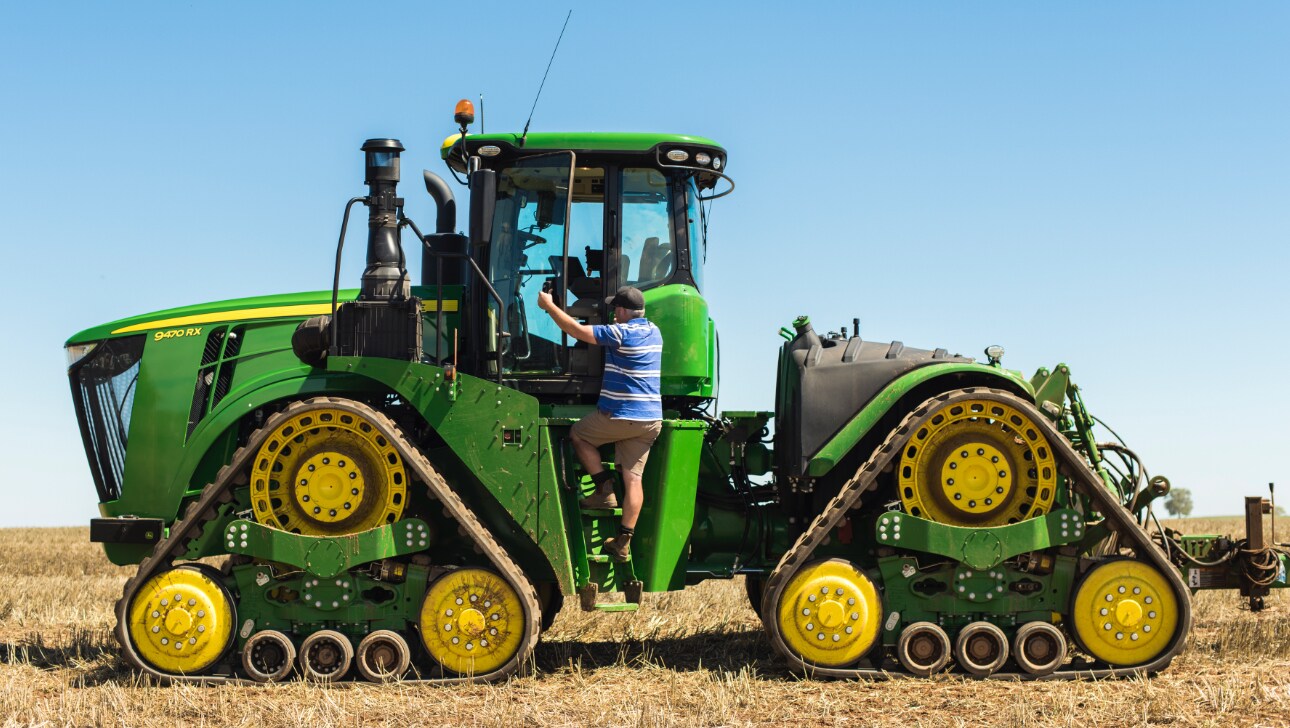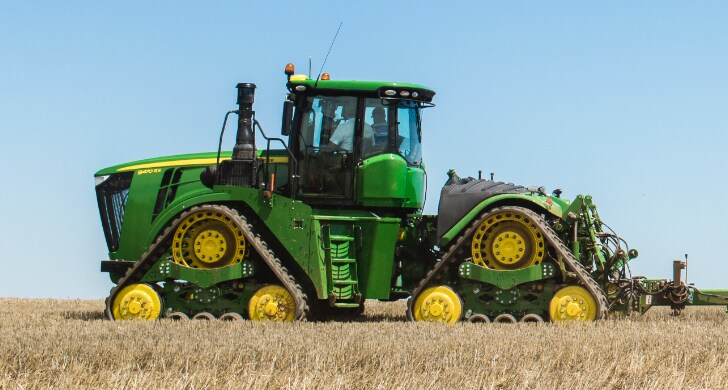 388 kW (520 hp) PowerTech™ 13.5 L Engine
e18™ PowerShift Transmission
New Cab Suspension
CommandView™ III cab
Narrow undercarriage features 2 m (80 in.), 2.2 m (88in.) and 3 m (120 in.)
Optional 45.7 cm (18 in.) and 61 cm (24 in.) Narrow tracks
354 kW (475 hp) PowerTech™ 13.5 L Engine
e18™ PowerShift Transmission
New Cab Suspension
CommandView™ III cab
Narrow undercarriage features 2 m (80 in.), 2.2 m (88in.) and 3 m (120 in.)
Optional 45.7 cm (18 in.) and 61 cm (24 in.) Narrow tracks
272 kW (370 hp) PowerTech™ 9.0 L Engine
AutoPowr™ Infinitely Variable Transmission
AirCushion™ Suspension System
CommandView™ III cab
Standard track: 63.5 cm (25 in.). Optional tracks: 40 cm (16 in.), 46 cm (18 in.), 61 cm (24 in.), 76 cm (30 in.)
Standard track spacing: 20 cm (80 in.). Optional track spacing 18 cm (72 in.), 19 cm (76 in.), 22 cm (88 in.), 40 cm (160 in.)