A new era of excellence
John Deere has long been a trusted name in construction and forestry worldwide and right here in New Zealand. John Deere designed, built and backed, the equipment's reputation for reliability and durability is second-to-none. And now with an extended product range, new comprehensive dealership network and even better support, it's taking its reputation to a whole new level of excellence.
A NEW DAY. THINKING BIGGER. A NEW DEERE.
Equipment for every job
No two New Zealand job sites are the same but they do share something in common - productivity and efficiency are paramount. And that's where John Deere's newly extended product range comes into its own. Whether it's Heavy Equipment or Compact Equipment you need, there's a John Deere that will get the job done, saving you time and resources to give you the competitive edge.
Heavy Equipment
Compact Equipment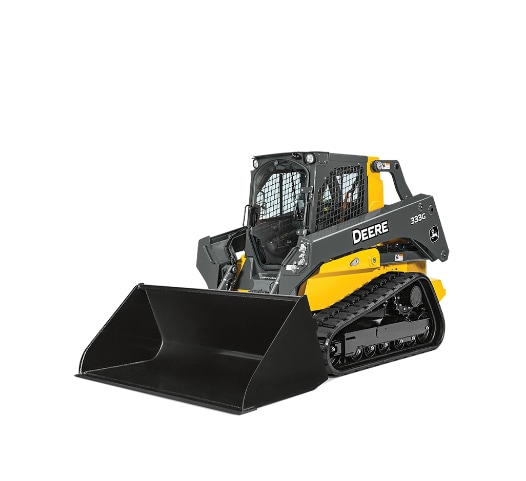 Compact Track Loaders
A low centre of gravity and superior balance provide exceptional agility and stability on slopes. Designed for all day comfort, great maneuverability, they work in tight quarters and are easy to trailer.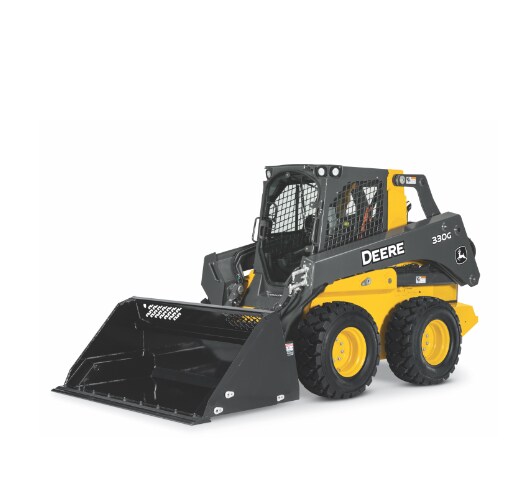 Skid Steers
We've added more power under the hood and increased lift height, dump clearance, reach, stability and breakout force. And we paid attention to the little things that are a big deal to our customers, like the improved multi-function ability.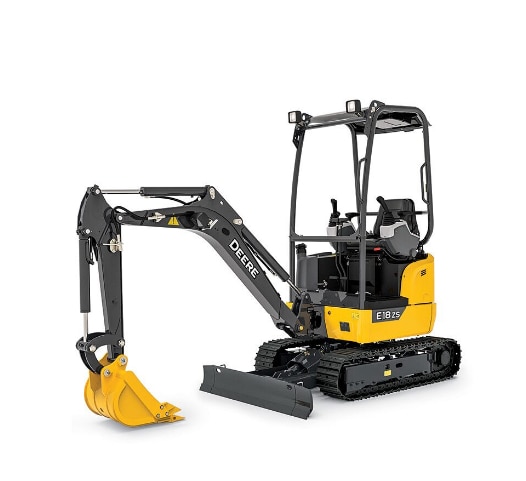 Compact Excavators
Featuring a zero-tail-swing design and retractable undercarriage, the ultra-capable John Deere compact excavators squeezes more work out of areas where you would normally need a shovel. The quick and maneuverable force that fits.
A NEW DAY. WORK SMARTER.
NOT HARDER. A NEW DEERE.
Construction Technology Solutions
Getting more done, more efficiently is the mantra on job sites all over New Zealand. John Deere Construction Technology Solutions answer this call by helping maximise precision and productivity, and lower operating costs.
Unlimited grade control with John Deere SmartGrade™
Breaking new ground in the motor grader industry, John Deere SmartGrade™ is the first-of-its-kind mastless 3D integrated grade control. Factory installed, SmartGrade Motor Graders arrive at your jobsite ready to work, with no external masts or cables, allowing virtually unlimited range of grade-control and hydraulic functions.
IMPROVE UPTIME AND PRODUCTIVITY WITH JDLink™ TELEMATICS
JDLink lets you track your machines, which machines are working and if they are working properly and to their utmost productivity and efficiency. To learn more about how your business could benefit from JDLink, visit your nearest dealer.
Why you need JDLink
Improve Productivity
Put the right machine on the job
Ensure proper operation
Improve Uptime
Enable Remote Diagnostics and Programming
Easily track maintenance
Quickly act on alerts
Improve Daily Operating Costs
Prevent Theft
Track overall fuel consumption and idle time
Track time and fuel spent on jobsite
Features
Five years standard with most new construction equipment purchases
Updated JDLink website
Geofence
Machine grouping
Alert escalation logic
Dealer data services/third party access
Distance traveled
Engine hours
Maintenance tracking
JDLink mobile app
Equipment utilization and engine load levels
Fuel consumption
Operator productivity indicators
Payload and trip counter for ADTs
Tyre pressure monitoring
Diagnostic trouble code alerts
Remote diagnostics and programming capability
Dual mode satellite option
On-demand updates
Curfew
Reducing Idle Time of Construction Equipment
Reducing Downtime with Remote Software Upgrades
Getting the Right Part for the Jobsite
Reducing Improper Machine Operation
Machine Utilization with John Deere WorkSight